Description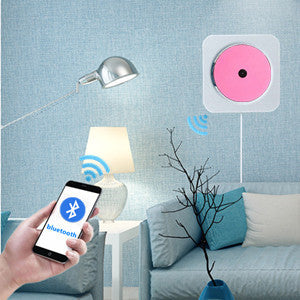 Build-in Bluetooth
Connects with Bluetooth-enabled devices, such as Mobile/Tablet.

REMOTE CONTROL
Use cd player remotely and conveniently through remote control.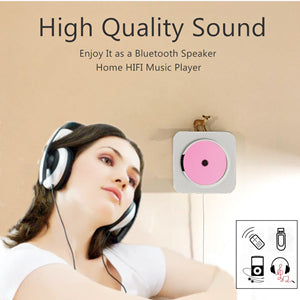 USB/3.5mm Aux in/out headphone Jack
Supports USB Flash As a Hi-Fi Speaker
Plays music from devices such as MP3
Suitable for all 3.5mm jack audible devices such as headphones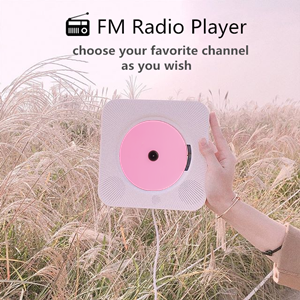 Built-in FM Radio
You can save many stations via the remote control.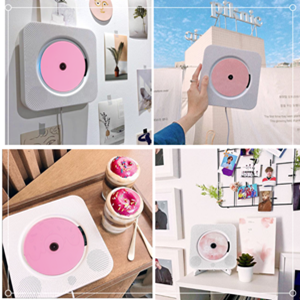 Multiple Installation Option
A:Mount on the wall
B:Stand on the desk/table
C:Place under the cabinet flat
Use Widely
It can use set the mood for a party, gym & dance studio(making romance), yoga/massage or bedtime music playing,read audio books CDs,prenatal education/antenatal training,baby laguage learning etc.
Best Gift: A practical and sweet gift to your parents, children, friends, everybody will fall in love with it!