Description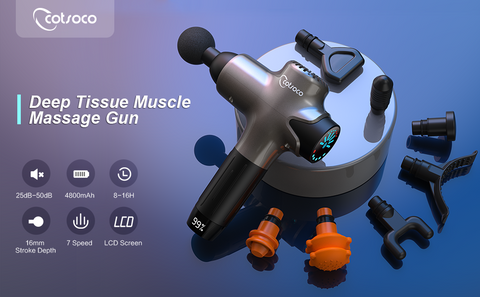 Cotsoco deep tissue muscle massage gun is great for everyday use
It is not always ideal to spend time and money to ask a masseur for massage. The massager has become one of the essential items for modern urbanites to relax and maintain their health. Therefore, Cotsoco allows you to easily enjoy the benefits of professional-quality massage in the comfort of your home.
With dozens of functions, unique design styles and quality advantages, you can easily find the best massage products that meet your needs. It is very suitable for those who are tired from work, busy with housework and sore body, who need to recover after exercise and fitness. We will definitely be able to prepare something for everyone.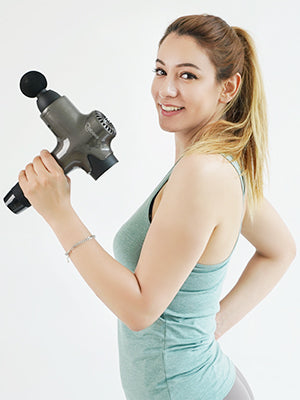 What can COTSOCO massage gun do ?
Professional Massage Gun for Muscle Pain Relief
Choosing Our Cotsoco deep tissue muscle massage gun can help you get better recovery and make your muscles recover faster.
The Cotsoco massage gun is a muscle massager device that uses pulsed pressure to focus deeply into your muscle tissue. Deep tissue massage gun can relieve muscle stiffness and soreness, promote blood circulation. When you feel muscle aches, fatigue or want to relax, the Cotsoco massage gun can provide you with an instant massage.
Daily massage to relax the body

Improve muscle response

Release and reduce lactic acid in the body

Improve and expand the range of motion

Improve the health of the soft tissues of the body

Reduce the occurrence of delayed muscle soreness

Promote blood circulation and optimize metabolism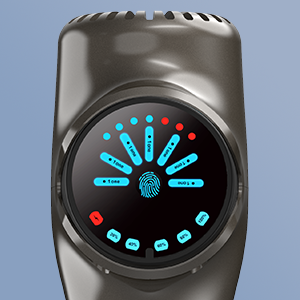 LCD Display & Pressure Sensor
The multi-color LCD display touch screen can clearly show the speed level and pressure level you can easily adjust and choose the most suitable strike force only by touching the screen.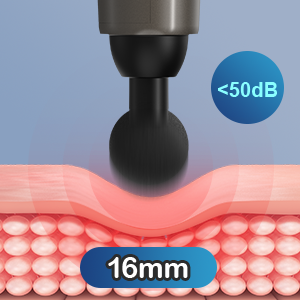 Up to 16MM Amplitude
Different from the ordinary 10 mm amplitude massage gun on the market, our deep tissue massage gun has an amplitude of 16 mm, allowing the percussion to penetrate deep into the deep tissue.
Long battery life
Our deep tissue massage gun has a built-in rechargeable lithium ion battery (Battery capacity 4800 mAh). Each full charge can support up to 8-16 hours of massage, thereby enhancing your exercise effect throughout the week.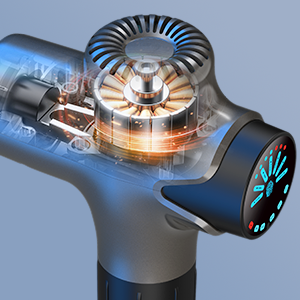 Brushless high torque motor
With Unique Quiet Slide Technology and 16.8V brushless high-torque motor, it produces only 25dB-45dB of sound in your work. You can enjoy your massage time quietly and comfortably.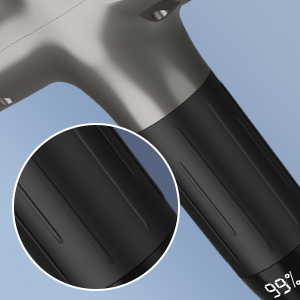 Anti-slip Handle
The anti-slip silicone design is more user-friendly. The silicone grip is soft and comfortable. You can hold the massage gun firmly even if it runs the highest speed level which greatly improve the using experience.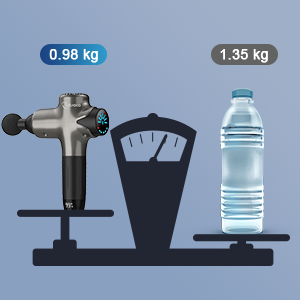 Lightweight and portable
The weight of the Cotsoco massage gun is only 0.98 KG, so you can easily hold it with one hand and carry it with a carrying bag to any place such as a gym or office.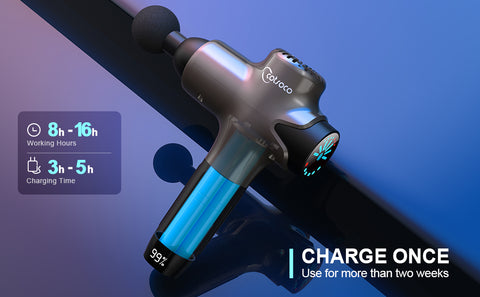 Warm Tips:
1. Please use according to the instructions.
2. Do not operate continuously for more than 1 hour and don't treat the same body part for more than 2 mins.
3. Do not use it on your head, bony area, open wounds area.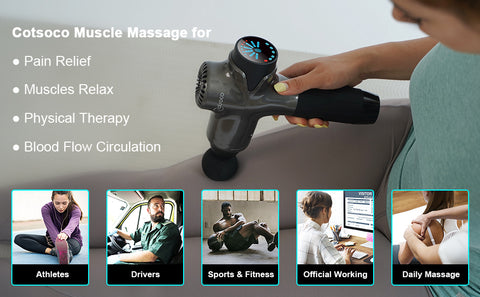 COTSOCO assure you
Our team works hard everyday to make the most thoughtful and the highest quality products for those who matter the most: OUR FAMILY & FRIENDS!
Your satisfaction is our top priority and we are here to help with any issues!