Description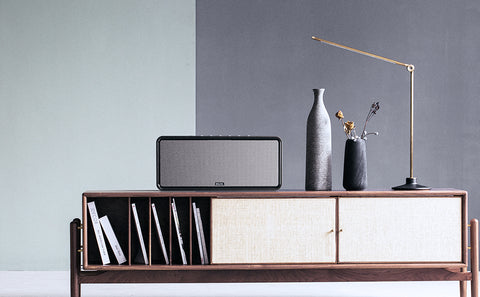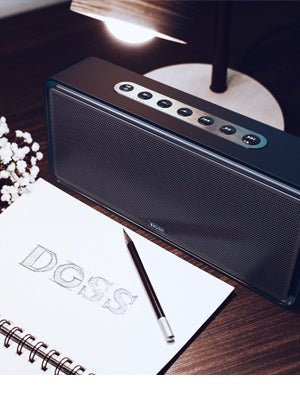 DOSS SoundBox XL
DOSS SoundBox XL built in 20W driver and DSP technology delivers chest-thumping bass, well-balanced mids, and crystal-clear highs. With enhanced 12W subwoofer and two passive bass radiators, you can enjoy your music in every corner of your room. Its classic color and design suits your lifestyle and compliments your already good looking home.
Powerful and Immersive Sound - Richer and louder than you would expect

Room-filling Bass- Elevate your listening experience with chest-thumping bass

Bluetooth 4.0 - Enjoy your wireless and seamless music within a 33 feet radius

Multiple Modes - Support Bluetooth, aux-in, TF card, Echo Dot

Sleek Design - DOSS SoundBox XL will fit your needs both indoors and outside

Who We Are

DOSS remains competitive in the audio Industry as a professional all over the world with 20 years of innovation and Worldwide design team from the United States, Canada, and Germany. We are a well-established manufacturer who develops the most cutting-edge audio technology as well as owning exclusive tooling. In addition to creating state of the art audio technology, we pride ourselves in ensuring the customer experience.

Broad Compatibility

DOSS SoundBox XL is compatible with all Bluetooth-enabled devices. It also supports Aux-In, TF card, Echo Dot.

Longer Playtime

Comes with a built-in 2200 mAh rechargeable battery, up to 10 hours of playtime at 50% volume, and recharges in 3-4 hours.

Amplify Listening Experience

Amplify the ultimate surround experience and rock the party perfectly with thunderous bass by wirelessly connecting Two SoundBox XL.

Two Active Drivers

10W×2 drivers produce a solid and powerful sound that fills the room.

Booming Bass

12W Subwoofer and DSP Technology enhances lower-frequencies and creates chest-thumping bass with minimal distortion.

Two Passive Radiators

Two passive bass radiators also minimize vibrations significantly to improve sound quality.