Description
cordless lightweight design for a quicker, effortless clean
built in crevice tools for cleaning difficult, hard to reach areas
gator mouth technology makes it easier to empty without any mess
lightwight at only 1.3kg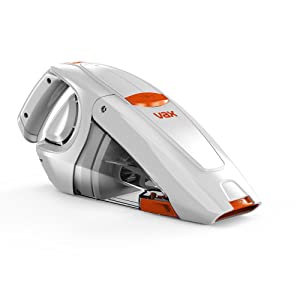 Vax H85-GA-B10 10.8 V Gator Handheld Cordless Vacuum Cleaner
The Vax Gator 10.8 V H85-GA-B10 is a powerful, cordless handheld vacuum cleaner that's perfect for everyday mess and spills. It's convenient and easy for everyday crumbs and quick pick up's. It's also lightweight and easy to use with up to 15 minutes run time.

The powerful Vax 10.8 V Gator Handheld handheld is perfect for tackling everyday crumbs and spot cleaning. It's portable making it easy to clean your car and stairs and because it's lightweight, you can easily carry it from room to room. It also has a 0.3 L capacity that's large enough for quick pick-ups and every day jobs around your home.

The purposeful crevice tool will get into those tight, hard to clean areas with ease. It attaches to the nozzle and allows you to get deep into corners and tight spaces.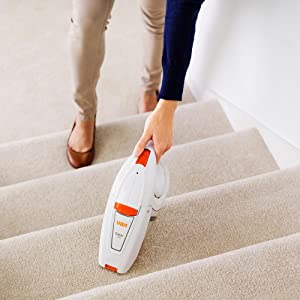 Powerful and Lightweight
Powerful 10.8 V Battery - delivers 15 minutes run time.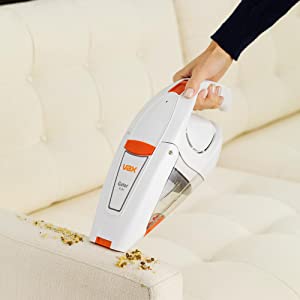 Everyday Cleaning
The Vax Gator 10.8 V handheld vacuum cleaner is perfect for everyday crumbs and quick pick up's.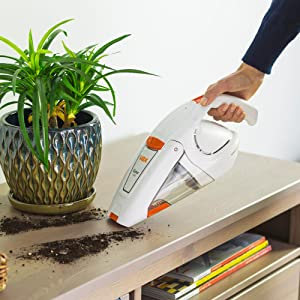 Cordless Convenience
Cleaning hard to reach areas such as sofas, car seats and stairs is made easy with Cordless freedom and convenience.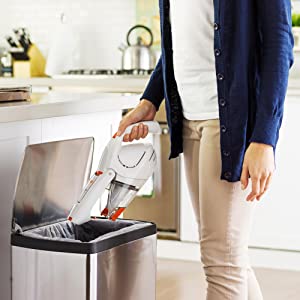 Easy to empty Gator mouth
Quick, easy and hygienic to empty.
Simply press the dirt release buttons and shake the dirt into the bin.
Built in Crevice Tool
Great for cleaning hard to reach /confined areas.