Description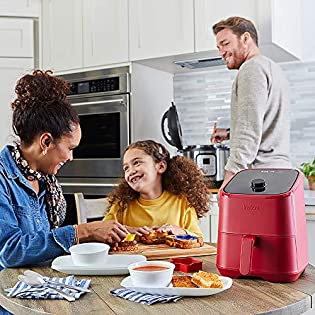 Discover Amazing. The Instant Pot is America's most-loved multi cooker, and a global best-selling small kitchen appliance.
Our story
---
How we got our start?
In 2009 Dr.Robert Wang began meditating on the idea of building a smart multicooker, marrying his love for cuisine and computer algorithms. Along with two friends and no outside investment, the trio announced their creation in 2010: a remarkable new device that combined pressure cooking+slow cooking
What makes our product unique?
We created a remarkable kitchen appliance that prepares healthy and delicious meals, simply and quickly. It has grown a global community of home cooks and food lovers, whose passion for the Instant Pot has inspired countless recipes, books, and online forums.
Why we love what we do?
Instant Brands continues to grow with revolutionary multifunctional air fryers and cooking blenders. Combining consumer friendly technology with a passion for good cuisine, we are committed to helping people worldwide get healthy and delicious meals on the table, quicker and easier than ever before.