Description

Model: L100
KuWFi Travel Partner 150Mbps LTE Mobile WiFi Hotspot 4G LTE Router (EU Verison)
L100 is a portable 4G LTE Mobile Router. No need to connect to broadband, as long as you have a 3G/4G SIM card, you can connect to 3G/4G network.
It is Small and light, suitable for outdoor travel, outdoor live broadcast, online games, business trips, car WiFi, etc.
It can connect 8-10 devices at the same time, supporting smartphones, tablets, laptops and other devices.
The effective distance of WiFi can reach 10 meters. Owned by one person, shared by the whole family.
4G SIM Card Mode(Default): Pulg in to Micro SIM Card, KuWFi 4G LTE Router will identify 3G/4G automatically. for some SIM Card should be update APN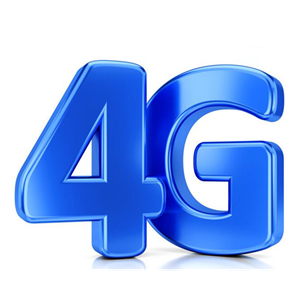 Cover multiple frequency bands around the world
4G LTE Router work with 4G to WiFi.
Support network Frequency:
4G FDD: B1/B3/B5/B7/B8/B20.

TDD-LTE: B38/B39/B40/B41.

3G UMTS / WCDMA: 2100 MHz | (B1);

3G TD-SCDMA: 2100, Mhz (B34) 1900 MHz (B39)

Please you confirm whether your SIM card frequency band is compatible with it before buying a router.

Easy to Use:

 

Just insert the SIM card (Standard size:125mm×15mm×0.8mm), turn on the router and disable the PIN code in the web configuration page (192.168.0.1), you can share it with multiple users or multiple devices and enjoy the fastest 4G speed.

Note: You may need to manually configure the APN when using the new operator network.

Support up to 10 users

Internet connection sharing, up to 10 users can access the WiFi network at the same time. Able to connect with Tablet ,Laptop, notebook and different types of WI-FI devices.

Small and light pefect for using on the go

The size of L100 is about the size of a credit card, so you can put it in your pocket. Its speed can reach up to 150Mbps. Whether it's business office, travel party, or self-driving trip, you only need to insert a SIM card to get online anytime, anywhere.

6-10 Hours Of Shared Hotspot

2400mAh high-performance lithium battery, low-power smart chip. It can run continuously for 6-10 hours when fully charged, and the standby time can reach 24 hours or more.

Note: Before you use the router, please take out this protective film, otherwise the router cannot be turned on.

Package Included

 


1 X 4G WIFI ROUTER

1 X USB cable

1 X user manual

Log in Web

Log in web UI 192.168.0.1, and see web interface show work Cellular Connection detail including Internet Connection

Internet Setting

On this page, you can set the network mode, preferred network mode

Automatic connection / manual settin

Configure APN

If your SIM card is installed correctly and meets the frequency band supported by this router, but cannot connect to the network, please set the correct APN manually(Click PDN1" to open the page)

Fill in APN

 


Please fill in the correct APN information in the corresponding position

If you don't know APN, please check it on your cell phone (the product pictures have tutorials)

Or you can call the SIM operator to get the correct APN information

Please notice:

 

It is compatible with the frequency bands of SIM cards in most European countries. But you need confirm whether your SIM card frequency band is compatible with it before buying a router.

If the frequency band of your SIM card is compatible with L100, but your device cannot connect to the Internet normally, you need to disable the PIN code and modify the APN. (the info can consult operator)

If signal is unstable, you can also manage the settings page, lock 4G or 3G network, can effectively improve the stability of the network.

 

If your settings are correct and the device still cannot connect to the network, please consider whether it is caused by the following problems:

 

Account got suspended for too much data usage.

Is the SIM card an IoT card?

the sim card have limited service ,not work with router or hotspot .

not support roaming service.

some place did not cover the network Frequency band.