Description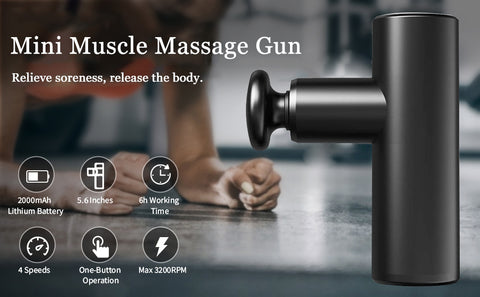 What role does muscle massager play in your life?
Proper massage can relieve muscle stiffness and soreness, and accelerate blood circulation. With this powerful massager, everyone from professional athletes to recreational gym-goers to those with chronic pain can get your recovery time shortened while getting rid of muscle pain, tension and soreness.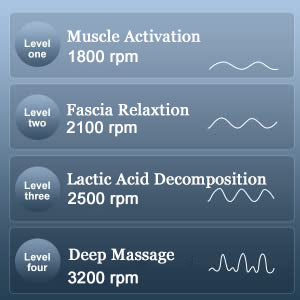 4 Adjustable Speed
4 Speed settings: Depending on the muscle group, select a different speed between 1800 and 3200 rpm.
4 Replaceable Massage Heads
4 Massage heads: Offers four customized heads to relieve painful legs, back, neck and shoulders. Give you different targeted treatment on muscle groups. It's ideal for muscle recovery after exercise.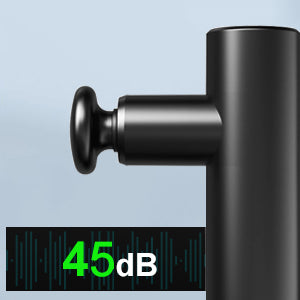 ≤45db
≤45db: Low noise, ensures you a quiet and comfortable environment.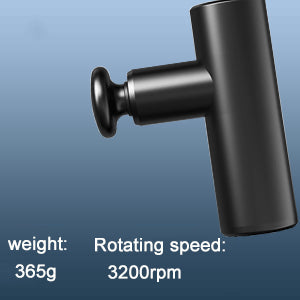 Mini sized, lightweight
Our massage gun only weighs 365g, but it's as powerful as other normal sized massage gun, up to 3200rpm percussion per minute, reach the deepest muscle groups and give you perfect massaging experience.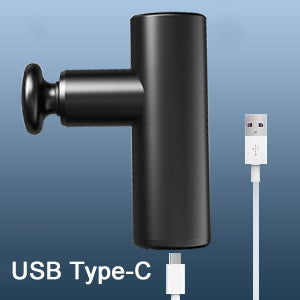 USB Type-C Charging Support
Use USB type-C charging, you can charge it anywhere with any smartphone adaptor.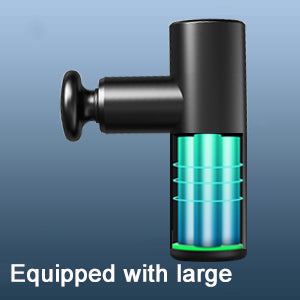 6 hours long battery life
Equipped with a 2000mA high density battery capacity, can last up to 6 hours after full charge at the longest.