Description
COLOR NIGHT VISION: With built-in spotlights, Reolink Lumus delivers full-color videos even when there is no light source surrounded. You can see more valuable details to identify people, vehicles, and other objects at night

PIR + MOTION DETECTION: The combination of motion detection and PIR detection has decreased false alerts significantly. Besides, you can set activity zones or adjust motion sensitivity and schedule to fit in any situation and minimize unwanted alarms

MULTIPLE WAYS FOR ALARM: When motion is spotted, you'll get instant alerts – push notifications on Reolink App and alert emails – to let you know someone is approaching your home. Also, its powerfully loud siren and custom voice alarm can deter intruders when in an emergency

MULTIPLE STORAGE OPTIONS: Insert a micro SD card (up to 128GB, not included) to save motion-triggered events, choose 24/7 continuous recording with Reolink NVR (optional), or customize scheduled recording

TWO WAY TALK: Not only can you view live streaming from this WiFi camera, but also hear and speak directly over it with 2-way communication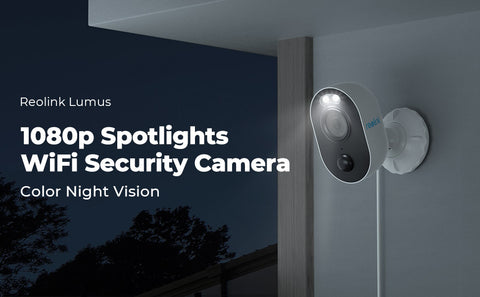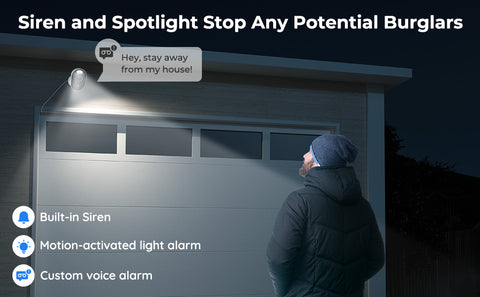 Once motion is detected, siren & spotlight will be triggered to threaten the potential burglar away. You are also able to manually turn on or off the siren and spotlight remotely via the Reolink App.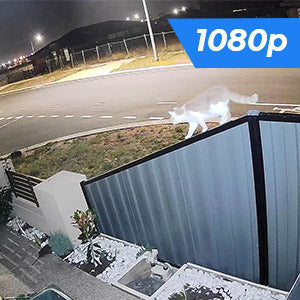 1080P HD Color Night Vision
Equipped with 1920×1080 resolution, Lumus captures smooth, crystal-clear videos. With starlight image sensors built in, this outdoor security camera provides you with full color night-vision footage for up to 33ft.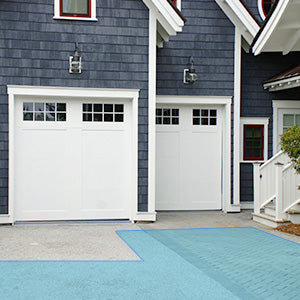 Customized Motion Detection Zone
Set motion zones via Reolink App so you can receive alerts that matter most. Events in other areas will not be detected. With the powerful motion zone feature, you can easily filter out unwanted alerts.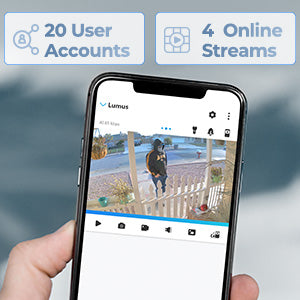 Multi-User Access
This security camera system supports up to 4 simultaneous video streams (2 substreams & 2 mainstreams). Feel free to access the camera with your family members or friends at the same time.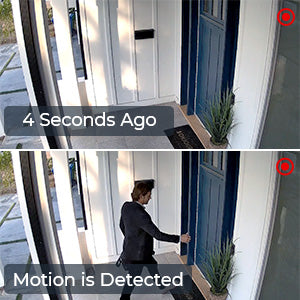 Accurate PIR + Motion Detection
Combining PIR and pixel motion detection technology, more intelligent and accurate than traditional motion sensor. Start recording 4 seconds before motion is detected. See the whole event from beginning to end.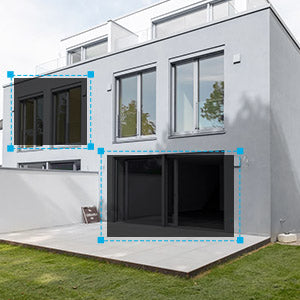 Privacy Mask
With the MASK function you can draw up to four rectangular areas to hide public areas in compliance with data protection regulations or to protect the personal privacy. eg. Public footpath, neighbors property or license plates.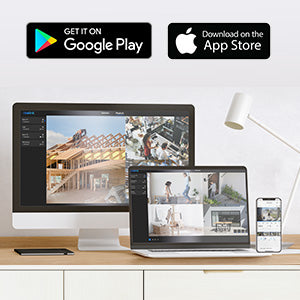 Remote Access and Monitoring
You can remotely access Reolink Lumus from anywhere to get live streaming, and stay aware of your home and business via free Reolink software on iOS/Android phones or Windows/Mac computers.
Status LED/Infrared Lights
By default, the infrared LEDs on the cameras are set to Auto. They will be automatically turned on in a dim environment. If there is enough illumination, you may choose to turn off the Infrared LED. You may also choose to turn off the Status LED if you don't want others to see it.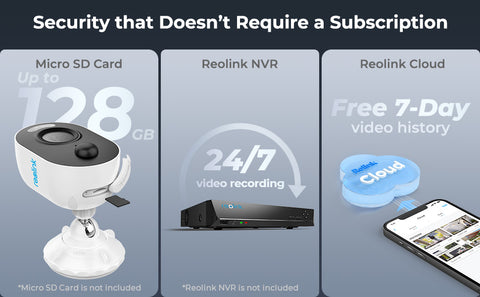 Not only can this surveillance camera record the motion-triggered events to up to 128GB SD card, but it can also record videos continuously when connected to Reolink NVR. Want cloud storage? Reolink Cloud Service offers a free 7-day basic plan for you to save videos online.