Description
Uniform Grinding All The Time: The SHARDOR electric coffee grinder uses no rim blade design that grinding sharply and evenly, and the uniformity of coffee powder will make the coffee taste brighter and stronger after extraction, and the performance of the flavor characteristics will be clearer and more consistent.

Powerful & Efficient Grinding: High power motor with 24000 r/min, within 8-15 seconds. you could easily get coarse or fine coffee powder as your like.

Easy To Clean: Food-grade stainless steel bowl can be removed from the base, It's very easy for you to pour powder and water to clean and it is suitable for grinding various materials each time without affecting the flavor.

Multipurpose : The electric grinders which can be used to grind hard and dry foods, such as dried spice,coffee beans, pepper, rock sugar, cinnamon, cumin, bay leaf, dried chili, chickpeas, mint and other relatively dry and crispy materials.

Safety Operation: The spice grinders electric can only work when the grinding bowl is locked in place and the lid is correctly placed on the grinding bowl. The base with non-slip rubber feet can achieve stable function and heat dissipation.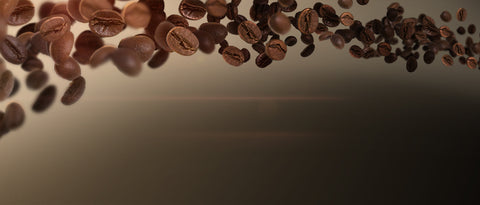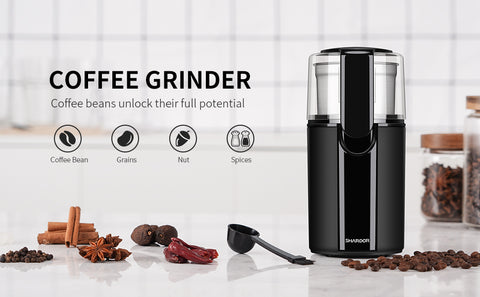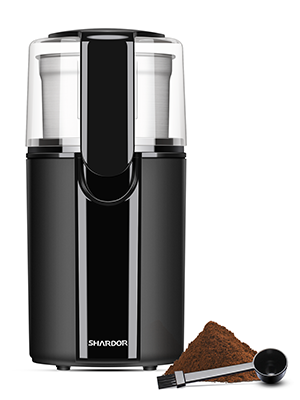 SHARDOR Coffee grinder CG618B
SHARDOR coffee grinder has a sleek and elegant appearance, as well as practical feature. The transparent lid allows you to focus on the grinding process at any time, and the lid activated safety switch allows you to control the thickness of the powder according to your preferences.
Lid, Bowl and Body

2 in 1 spoon (Brush and Spoon)

Manual Booklet
Consistent and Even Grinding
SHARDOR coffee grinder uses no rim blade design that grinding sharply and evenly, which will freshly grind your coffee beans and spices without losing any flavor.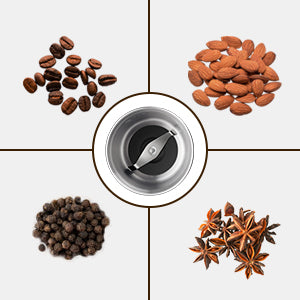 Multiple Uses
With the exception of coffee beans, this mill can also grind dry ingredients such as linseed, spices , pepper and nuts in desserts. No additional spice bars need to be purchased.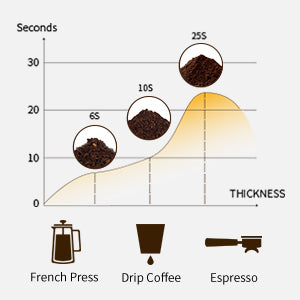 Best Choice for Different Brews
Grinding 6 seconds for French press, 10 seconds for drip coffee, 15 seconds for espresso.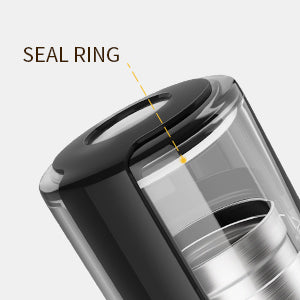 Nice Seal Ring
The seal ring presses the rim of bowl tightly during the working process, effectively prevent coffee powder splashing out of it.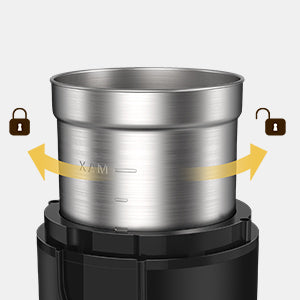 Easy and Safe Locking
You just need switch the bowl counterclockwise to remove it, clockwise to lock it, which is convenient.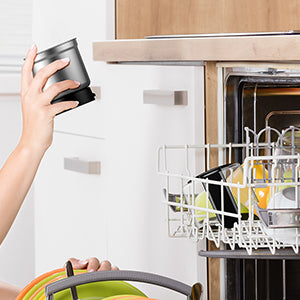 Dishwasher Safe
Detachable cups can easily remove from the base so that you can transfer the powder to other container. Besides, it can put in the dishwasher, making clean in a breeze.