Description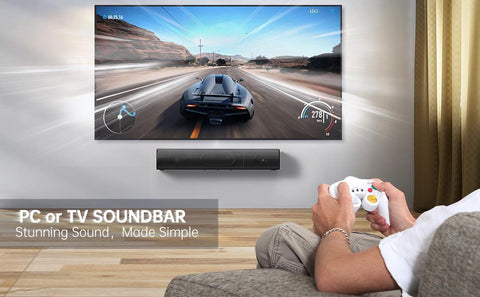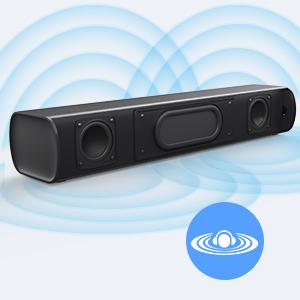 3D surround sound system !
SAKOBS Soundbar simulates cinema surround effects with integrated software. Stay at home and enjoy your home theater.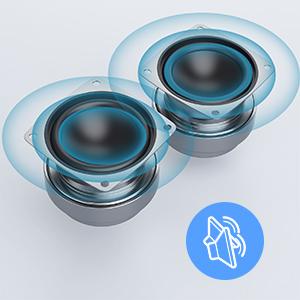 Small, but save a lot of space!
With two powerful speakers, you can hear every conversation clearly during the news or TV shows.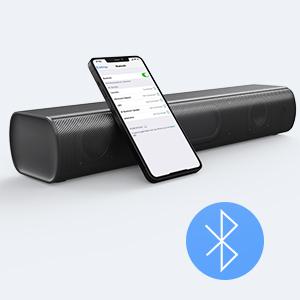 Bluetooth 5.0
Stream music from your smartphone directly to the soundbar via Bluetooth 5.0, you can lie on the sofa and enjoy the music.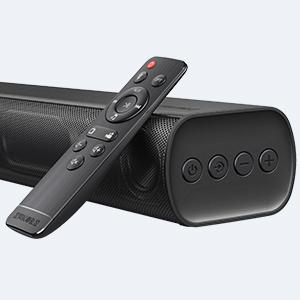 Service: unique and universal
- Advanced audio settings to adapt to the different sound environments. - The learning universal remote control can be compatible with the soundbar.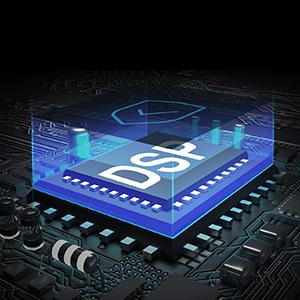 DSP Core
- Highlight the bass and increase the surround 3D effect.
- Bring clearer sound effects, more precise sound field dialysis.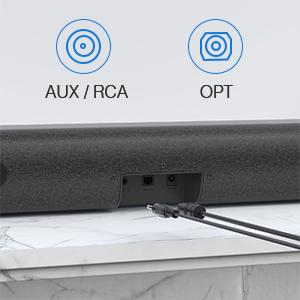 Easy Interface
- 1* Optical cable
- 1* 3.5mm AUX cable
- 1* 3.5mm to RCA audio Cable
- 1* Power adapter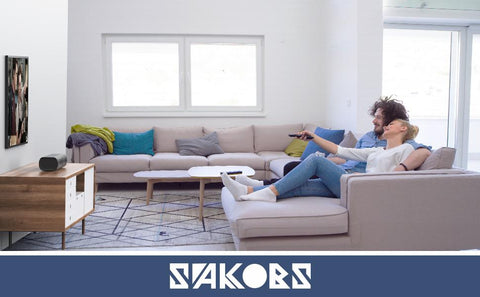 Common problems and solutions
1. When I connect the TV with optical cable, all / some TV programs have no sound. There is no problem with the bluetooth connection.
Audio setting on TV:
Setup → Input Setup → OPTICAL

If NONE is set, change the setting to OPT.

Turn off DTS / Dolby,

Set the audio format to "PCM".
2. The sound is too loud, I cannot decrease the sound.
Disconnect all cables from your soundbar and accessories.
Decrease the TV sound.
Reconnect the soundbar and TV.
3. The mini soundbar has no built-in battery and cannot be powered by a USB cable. (There are power adapters included.)
4. The soundbar has been rustling and humming for a short time.
Humming and humming can result from differences in potential.

If you use an optical cable, there can be no ground loop.

Are you using the cinch cable? check if the connection is loose.

The soundbar is connected to other devices (a PC and TV) at the same time? Too many audio sources are connected to the soundbar.
5. Your power for the sound system comes from different sources.
6. Keep all power away from the microphone.
7. Try to keep the optical cable away from the 230V supply lines or use a sheath current filter
8. Power adapter can be the disruptive factor.