Description
A Range of Temperature Settings – The Swan Retro Slow Cooker has 3 different temperature settings, high, low, and auto, so you can cook a wide range of different dishes including chilli, casserole, curry, stew, soup, roast dinners, meat, vegetables and much more at your own pace. You can gently simmer your food over an extended period on low, or switch to high and cook in half the time

Keep Warm Function – An innovative keep warm function is perfect for keeping your dishes from going cold if anyone is delayed or needs to eat when they get in from work. Keeps your meal at the perfect temperature for serving

Removable Ceramic Inner Pot – The removable ceramic dish on this Swan Retro slow cooker allows for easy serving and simple, hassle-free cleaning

Generous 6.5 Litre Capacity – The generous 6.5 litre capacity on this Swan Retro slow cooker means that you are able to cook enough food for the whole family, perfect for family homes, dinner parties, cafes, restaurants, and hotels

1-Year Warranty - This product comes with 1-year warranty, and an extra year when you register the product online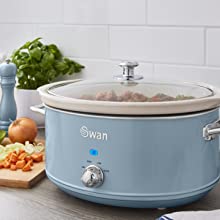 Low Setting
The low heat settings gently simmers food for an extended period of time without overcooking or burning. No stirring is required when using this setting. Ideal for vegetable dishes and reheating.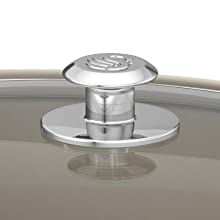 Keep Warm Function
A handy feature to be used to keep the food from going cold should your diners be delayed. Keeping your meal at perfect temperature for when you're ready to serve.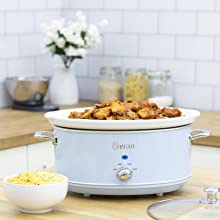 Auto Setting
On this setting, the slow cooker will cook on the High setting at first, then switch to Low setting for the remainder of the cooking time. This is the most used setting on slow cookers.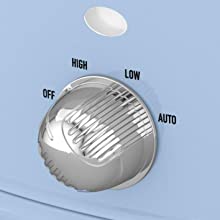 High Setting
The High heat setting is used when baking, cooking dried beans or pulses and will cook food in half the time required for the Low heat setting. Occasional stirring of stews and casseroles will improve the flavour distribution.