Description
35-Hour Playtime: X15 wireless earbuds playtime lasts for over 6 hours from single charge and total 35 hours with charging case.

Immersive Sound with Punchy Bass: X15 Wireless headphones adopts unique stereo design and 13mm big composite diaphragms to produce powerful sound with 43% more bass. Supports AAC high-quality audio decoding.

IPX7 Waterproof: X15 wireless earphones boast IPX7 rated protection that resist daily splashes of water, sweat, rain. Perfect for fitness and travelling.

Ergonomic Design and Easy To Carry: X15 bluetooth earbuds are ergonomic and equipped with 3 size eartips, designed for different ear shapes to ensure a comfortable fit. Charging case is small, only 42g and can be easily stowed in your pocket.

Bluetooth 5.1 and One-Step Pairing: Wireless earbuds have Bluetooth 5.1 will automatically connect to the last paired device when open the lid of charging case. Bluetooth 5.1 provide stable transmission without interruptions.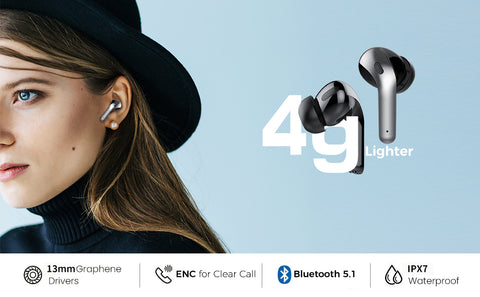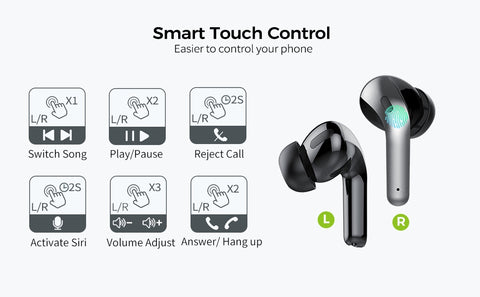 Stable Connection
X15 Wireless earphones adopts advanced Bluetooth synchronization transmission technology to synchronize audio and video without delay, so that the signal transmission is stronger and the connection is more stable.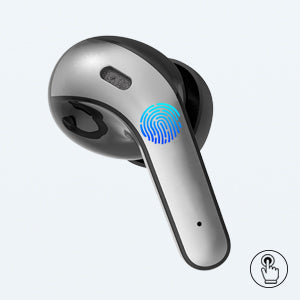 Smart Touch
X15 wireless headphones is equipped with a smart touchpad, with a fingertip touch to complete the corresponding operation, easy to control, simple and convenient.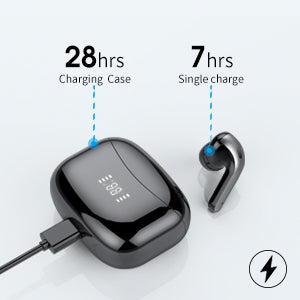 Ultra-Long Battery Life
The Bluetooth earbuds have a built-in polymer lithium battery, which can enjoy 7 hours of use time on a single charge, and the integrated battery of the charging box has a battery life of 28 hours, saying goodbye to the troubles of frequent charging.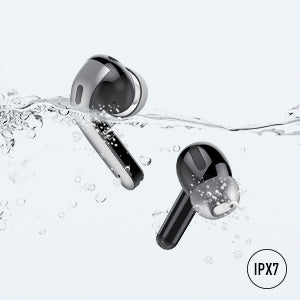 IPX7 Waterproof
Bluetooth headphones with Close-system airtight design and polymer nano waterproof, the left and right ear support IPX7 waterproof, from the double challenge of rain and sweat.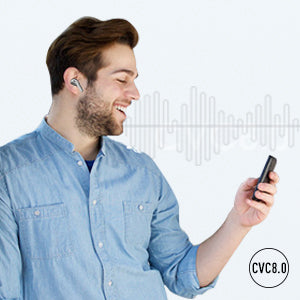 Clear Phone Calls
Bluetooth earphones with CVC8.0 call noise reduction can reduce call noise according to the call scene, so that the call sound can be clear and rich in conveying details.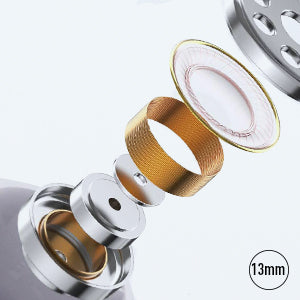 Superior Stereo Sound
X15 wireless earbuds with bio-carbon fiber composite diaphragm and polymer TPU of 13mm large dynamic unit, powerful low frequency, delicate and unique mid-high frequency, to create a beautiful sound quality.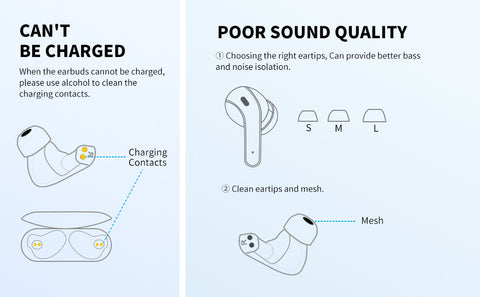 1.How to connect?
Automatically power on when open the charging case, X15 will reconnect to your device automatically after the first time of pairing and use.
2. How to Solve Charging Issues
Clean the charging contacts, eartips, and mesh with an alcohol pad to remove dust or earwax that might be affecting charging or sound volume.
3. How to Solve Connection Issues(Reset your earbuds)
Place the earbuds into the charging case and ensure they are charging.

Delete the Bluetooth pairing information on the phone.

Take the earbuds out of the charging case, wait for 20 seconds until only one earbuds flash the light. Now you can re-pair with your phone.