Description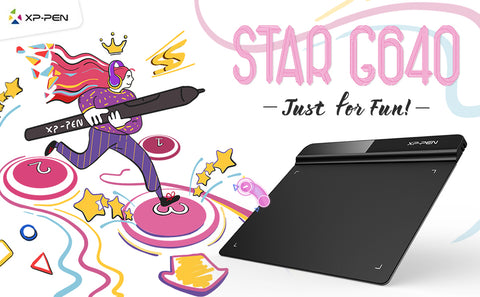 Kind Reminder:
How does it work?
Star G640 is not the standalone product. It must be connected to a pc/laptop to work.
What type of interface you need for connection?
Your computer needs to have a USB Type-A port for the connection. If your computer only has Type-c ports, you need an adapter for the connection.
Driver Download and Installation Tips
Before installing the XP-PEN's driver, please remove other brand's driver from your computer and reboot, otherwise this might cause the conflict problems.
XP-PEN's driver will be regularly updated, so please go to our official web to download the newest driver, and install it on your computer.
For OSU! gamer!
To get the rev A version, please message us first. We will guide you how to place the order.
Enter an interactive classroom or meeting anytime and anywhere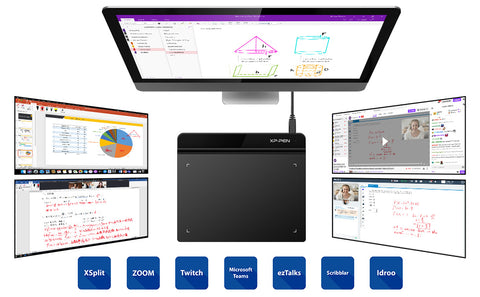 Star G640!
6 x 4 inch working area
This medium-sized tablet is perfect for small work sufaces, enabling you to distance learn effortlessly.
Online Interactive Education
StarG640 tablet supports digital inking in Microsoft Office software like Word,PowerPoint, OneNote, and more, allowing you to simultaneously write with ink and visually present handwritten notes and signatures, thus allowing the flow of the problem-solving process or creative ideas to be presented intuitively and efficiently. Engage, inspire, and immerse students in an interactive classroom more than ever.
Online Interactive Meeting
As long as you have a connected G640 tablet and the right applications such as Zoom, Microsoft Teams, ezTalks Webinar, and more, you can annotate your presentations, record minutes, jot down ideas and inspirations, or sign PDF documents with ease during web conferencing. Moreover, you can draw simple diagrams, arrows, and other marks on your presentation instantly, and also allow your audience to highlight issues or make suggestions that all attendees can see quickly and easily.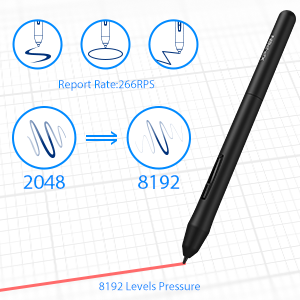 Faster and More Accurate
8192 levels of pressure sensitivity, giving it the intelligence to modify, navigate and create with a full pallet of brush and pens.
The Report Rate of the G640 has increased to 266 RPS, to make lines flow smoother and perform better, working faster and efficiently.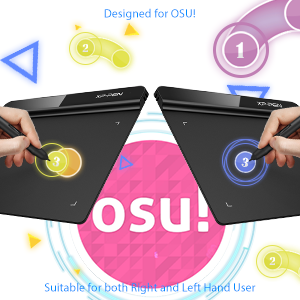 Designed for OSU
Special for OSU! gamer! You do not need to any driver software to use the tablet for OSU! . Battery free, sensitive brush, allowing you to play with music and enjoy the game.
Suitable for both right and left hand users, now you can set it to left hand or right hand mode through easy access.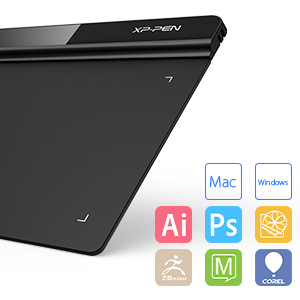 Compatible with most Operating Systems and applications
Compatible with Windows 10/8/7, Linux (Detailed versions), Mac OS version 10.8 and above. Also compatible with many major drawing software such as Photoshop, SAI, Painter, Illustrator, Clip Studio, and more.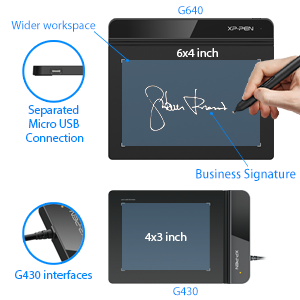 Wider and More Convenient
Compare to the G430, the G640 provides a wider active area for drawing & gameplay! Down to the position of the USB cable, the G640 is designed to fit your drawing and playing lifestyle.
Synchronize with Adobe Acrobat Reader DC signature Application, satisfied with the need of digital business signature.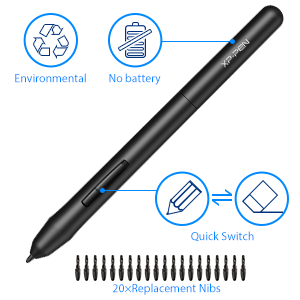 Passive Electromagnetic Technology
The P01 works just like a real pen, no battery and no charging required,convenient for both you and the environment.
The incredibly ergonomic, allowing you to draw as smoothly as if you were drawing with pencil and paper. One-click toggle allows you to switch the function between Pen and Eraser constantly.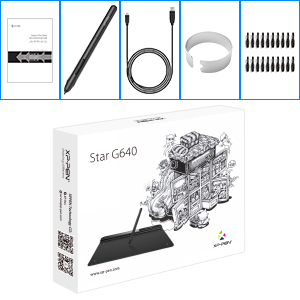 What's in the box?
1x Tablet
1x USB Cable
1x Passive Pen
1x Quick Guide
20x Replacement Nibs
1x Pen-Clipper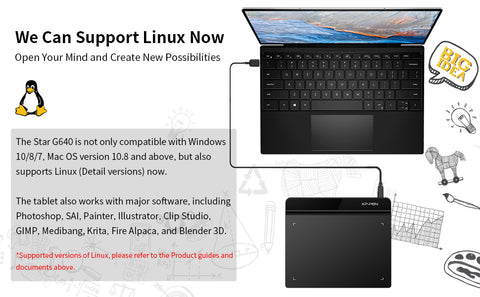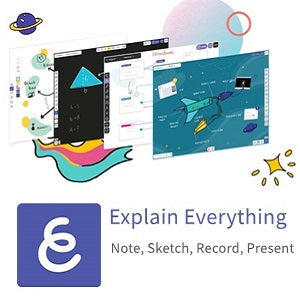 New Bundled Software
Explain Everything is the most versatile digital whiteboard on the market. It's used worldwide by millions of teachers, educators, tutors, kids and students. Whether you need to create a presentation or explainer video, guide or task others, explain any topic or design a project, this one is for you.
You can quickly share the results of your thinking with others or collaborate on a project with a group.
How to obtain your software:
Step 1: Create or log into your XP-PEN account.
Step 2: Certify your purchase's serial number.
Step 3: Select a software option, find the activation key of the software and visit the corresponding page to install it.