Description
Compact designed machine with six boxes of pods included

Easy to use - all you need is the machine, some water and pods

Easy to clean - as all the coffee grounds stay in the pods there is no mess, no fuss

Adjustable drip tray suitable for all cup sizeable for all cup sizes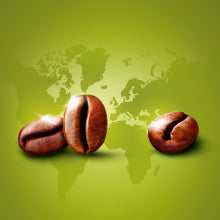 Sourcing the Best Beans
A world class coffee starts with world class beans.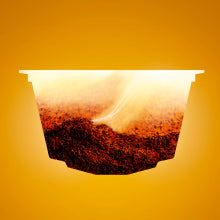 Smart Pods
Designed to preserve the fresh taste and aromas of our coffee.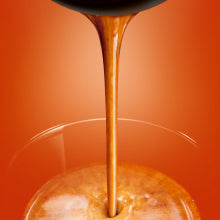 Quality Coffee at the Touch of a Button
Coffee shop quality coffee every single time.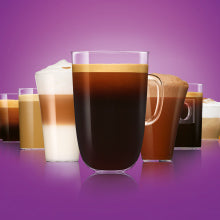 Enjoy Over 50 Drinks
From frothy Latte Macchiatos to smooth Americanos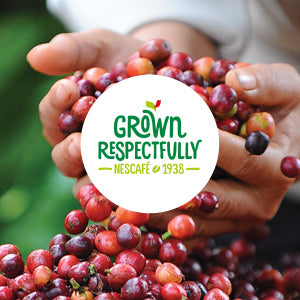 Sustainability
As part of our Grown Respectfully programme we're making sure the world can enjoy responsibly sourced, quality coffee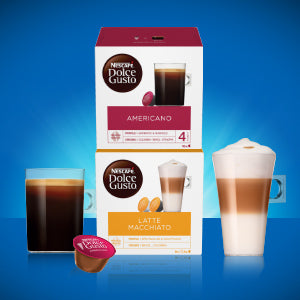 Nescafé Dolce Gusto
With over 50 varieties we have a drink for every situation. Our pods are available from your local supermarket, with the full range on our webshop.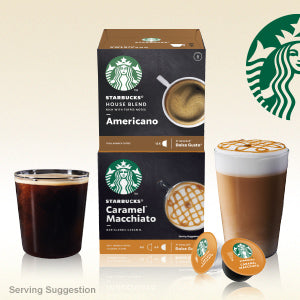 Starbucks
And now you can enjoy expertly crafted Starbucks coffee at home with our range of Starbucks by Nescafé Dolce Gusto pods.